Our Team
---
Dr Jolvin Lee
BDS (Adelaide), FICCDE (Ortho) (Hon.)

Having graduated from the University of Adelaide in South Australia, Dr Jolvin Lee decided to pursue his career in Melbourne and has been working in private practice ever since.
His gentle nature and charismatic approach has led to many of his patients following him, despite him moving practices. They feel that he is trustworthy, capable and someone that will do his utmost best for his patients.
Born into a diverse background, he understands different cultures and enables him to speak different languages.
Dr Jolvin Lee regularly updates himself with the latest technologies and the certificates displayed on his wall are a testament to his commitment to Dentistry. He has a particular interest in Orthodontics ( Braces ) and Smile Makeovers, and the best part is, he doesn't charge specialist prices.
Outside of work, Dr Jolvin Lee is a happily married man whose passion is in travelling, table tennis, tennis, golf, swimming and of course, his family. He is also a committed church-goer.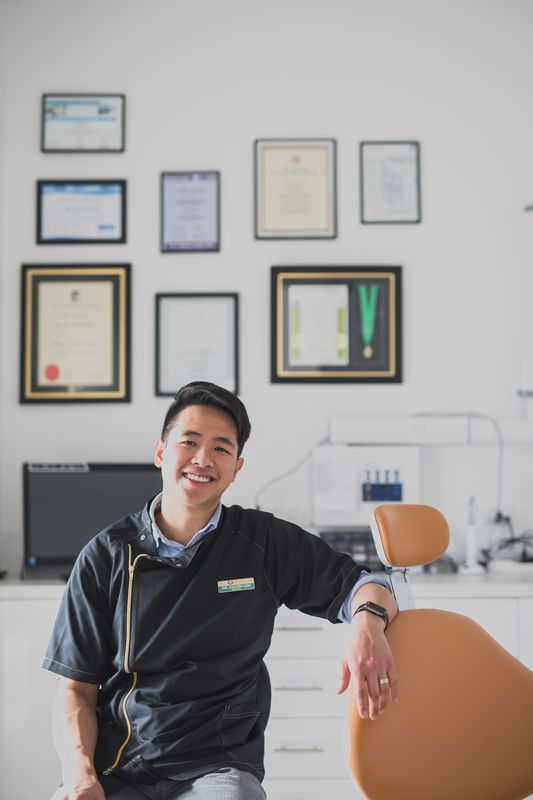 ---
Dr Choy Lin
BDSc ( WA ) Hons
Dr Lin Lee believes in empowering her patients with the knowledge and guidance to help them make positive changes in their lives. Dr Lin Lee integrates her philosophy into practice at Tooth Heaven where she helps all patients from young children to mature-aged adults obtain beautiful, harmonised smiles with the gentlest touch.

Since graduating from the University of Western Australia with a Bachelor of Dental Science with Honours in 2007, in the last decade Dr Lin Lee has worked within country and metropolitan areas as a community dental officer, and also as an associate in general private practice. Dr Lin Lee has also volunteered as a dentist to provide primary and emergency dental care to numerous outreach dental clinics in Mexico (2012) and Guatemala (2016).

Dr Lin Lee holds a strong commitment to continuing education to provide the best treatment options that modern technology and science can offer to her patients. In addition to attending numerous dental conferences, Dr Lee has also completed a Graduate Certificate in Interdisciplinary Dentistry at New York University. During this time, Dr Lee trained with leading American clinicians, specialists and researchers learn more advanced, conservative ways to help her patients choose their best treatment option. This continued commitment has brought her east, to complete her Graduate Diploma in Implant Dentistry at the University of Melbourne.

Dr Lin Lee holds professional membership with the Australian Health Practitioner Regulation Agency (AHPRA) and the Australian Dental Association. She also speaks Cantonese and Mandarin, and takes every endeavour to ensure the needs and concerns of her patients are addressed with attention and care. Outside of work and study, you'll find likely find her eating her way through Melbourne's many venues!
---
Dr James You
BDS ( Adelaide )
Originally from Sydney, Dr James You completed his studies in Adelaide after which he returned home to work at the Sydney Dental Hospital. There he gained a wealth of knowledge and experience working alongside specialists in their respective departments as well as general dentists in the community clinics helping serve the local community. With this solid foundation, Dr James moved into private practice where he has enjoyed all aspects of general dentistry, with a special interest in endodontics and restorative dentistry. James' background is Korean Australian and he is a qualified korean dentist near the Melbourne CBD
With a gentle and calm demeanour, Dr James will be happy to discuss all treatment options and provide high quality care best suited to each individual patient.
Outside of work, Dr James enjoys travelling and staying active through skiing, golf and basketball
---
Caitlin De Giorgio ( Oral Health Therapist )
BOH ( La Trobe, Bendigo )
If you ask the dentists and staff at Tooth Heaven where they get their teeth cleaned, it will be with Caitlin. Her gentleness and thoroughness have been widely praised and she has patients travelling long distances to come to see her.

Caitlin graduated from La Trobe University, Bendigo, with a Bachelor of Oral Health Sciences and has now moved back to her home town Melbourne. She is dually qualified in both dental hygiene and dental therapy including an extended scope of practice in adult dental therapy. Caitlin has particular interests in orthodontics ( braces therapy ) as well as periodontics ( gum therapy ). In fact, she's our go-to person if anyone suffers from any gum issues.

Caitlin has gained experience working across rural Victoria and completing an international placement in New York City.
---
Sonia Sepulveda ( Practice Manager )
Bubbly, friendly and compassionate are just some of the few words to desribe Sonia.
One of our patients even call her " best dental assistant ever "
Fluent in Spanish, Italian and Greek, she's usually the first person you speak to when you ring our clinic!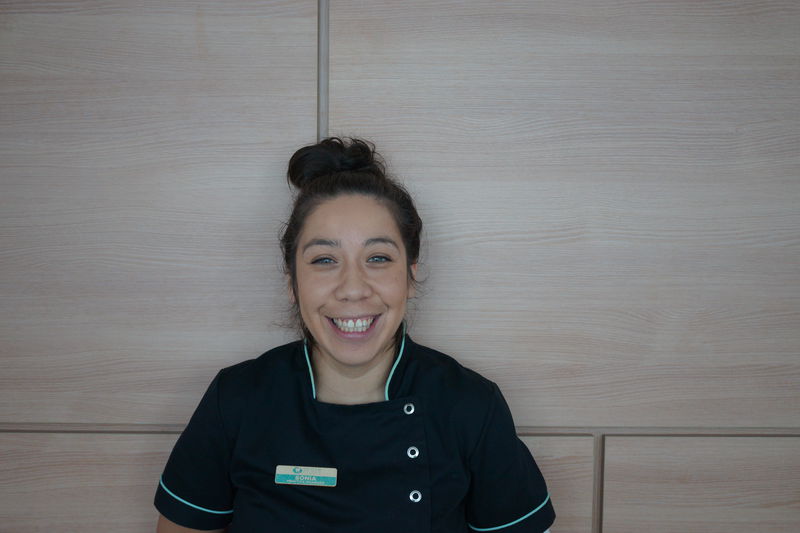 ---
Analia Alvarez ( Assistant Practice Manager )
This lovely person speaks multiple languages and is as friendly as she comes. Beautiful personaiity and the easiest person to talk to. Look at that smile. We think everyone should have a great smile like hers !
---
Other staff members ( or they sometimes call themselves - the Tooth Fairies )
---
Click on the image below to make an appointment NOW